aanzee
Sandwich mount 65% in aluminium and polycarbonate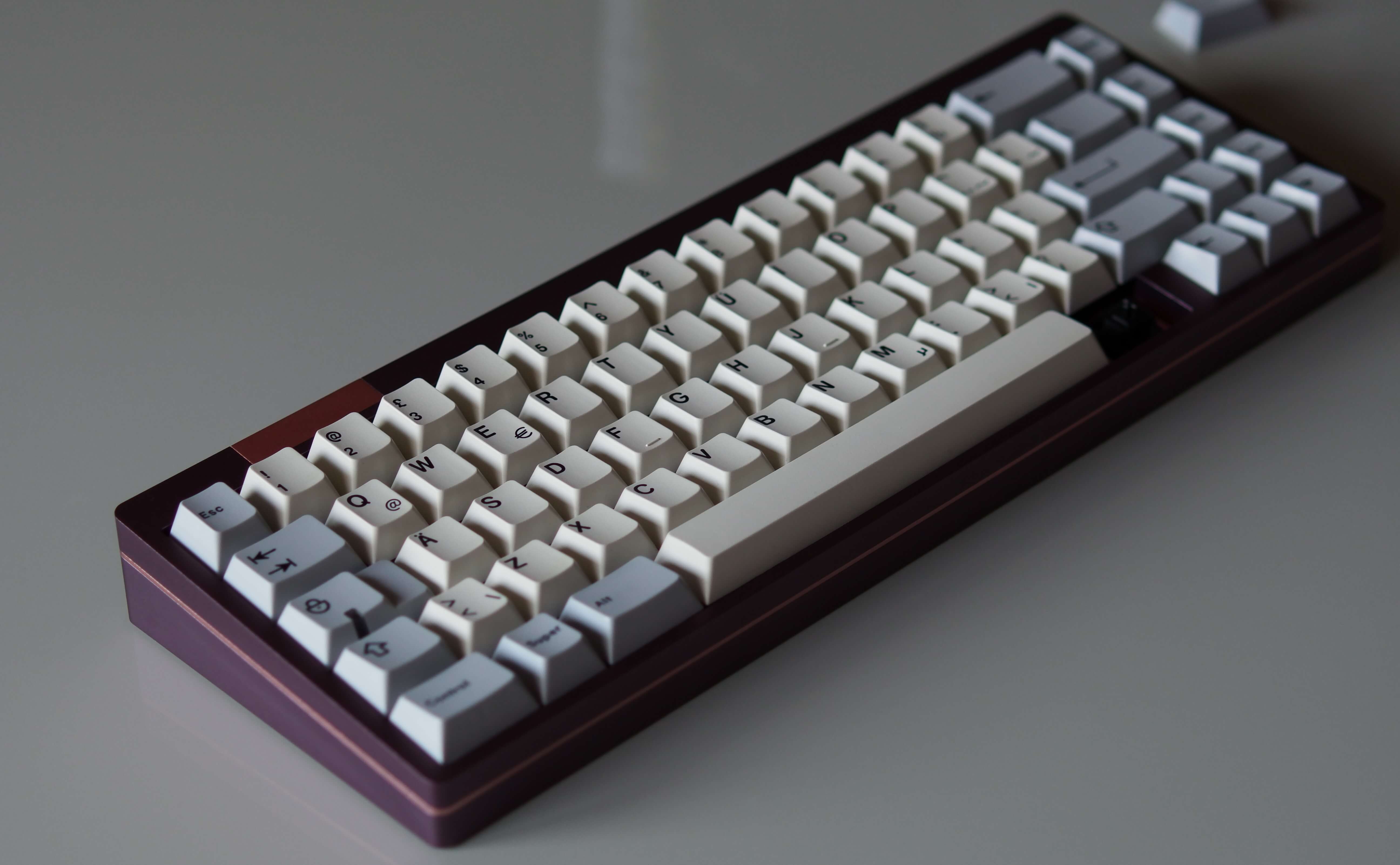 Status: GB Concluded
About this board:
The 'aanzee' is a custom 65% keyboard I designed in the first half of 2018. The design went through several iterations before holding a group buy in November of 2018 which shipped in 2019.
With this board I aimed to create a board with a subtle signature that was easily recognisable. To this aim I've got a few unique features. First off I have a straight line at the front and back of the board accented by the plate itself stepping through the sides of the case.
In the original design this was designed to be Blue with a brass plate to accent, hence the name which is Dutch for "on sea"
I've also included a slight slope raise of height between the front and the back of the board to surround the caps a little more, higher at the back than at the front. It's 7mm at the front and 9mm at the back. It's a small difference but, for me, it creates a unique structure to the board.
I worked closely with a designer to come up with a slightly fresher feel for the board, changing the font used from the prototype and changing the logo to a completely new design, I'm really happy with the work she did and have to give her a huge shout out here: Morgana on Twitter
This has been a very well received board which makes me very happy. One purchaser wants it noted that this board is used to write advanced code for ARM